Education Series
The Education Series at Algonquin Arts Theatre features daytime performances that cater to school groups. The programming features a variety of theatre, music and more that is appropriate for students from Pre-K through 12th Grade.
Many of these titles sell out months in advance based on school reservations. Individual tickets are available to titles that feature a 'Buy Tickets' button in the descriptions below.
Schools and groups should contact Julie Nagy by calling 732-528-9224 to make Education Series reservations.
Download Our Brochure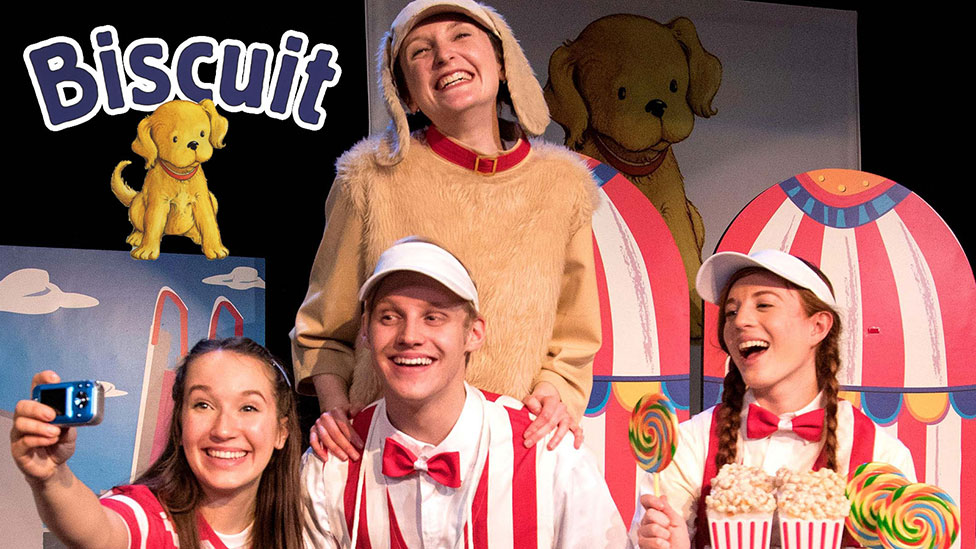 June 1
An ArtsPower production
The frolicking little puppy named Biscuit who loves exploring, making new friends, and even stirring up some mischief.